Everything is replaceable.
Age
Something had to be said about Mocco.
Pray
For something, if anything.
May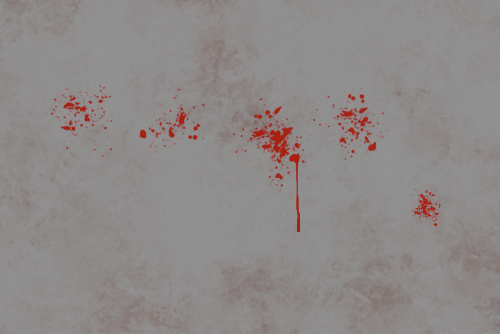 Morosoph's Odyssey
A night with Intronaut and Scale the Summit, and the journey there.
Ghosts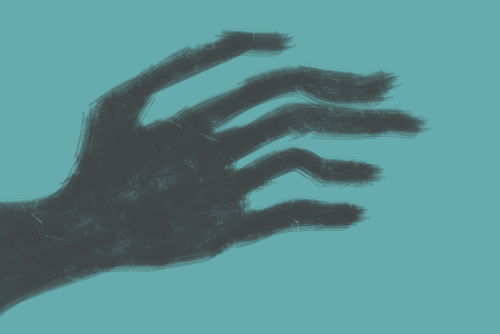 Blindness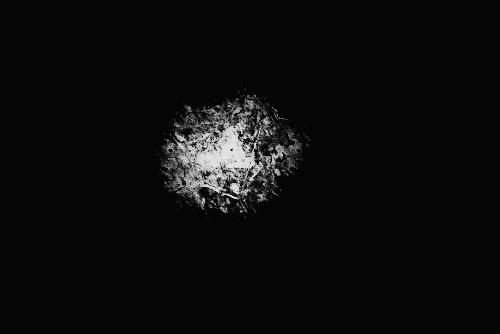 Snake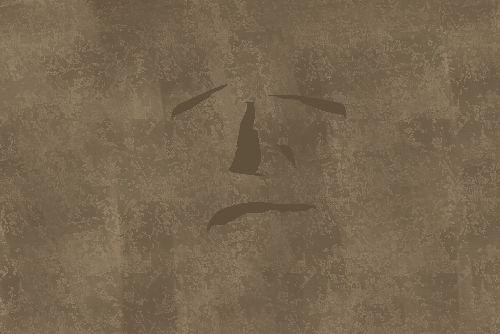 Weave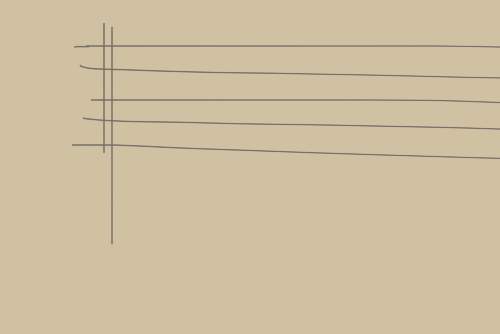 Warm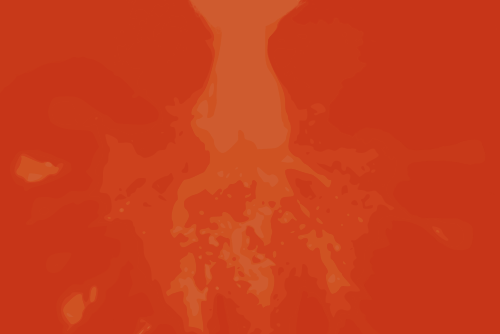 Wave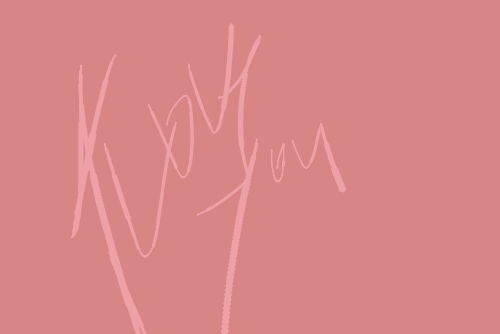 Magpie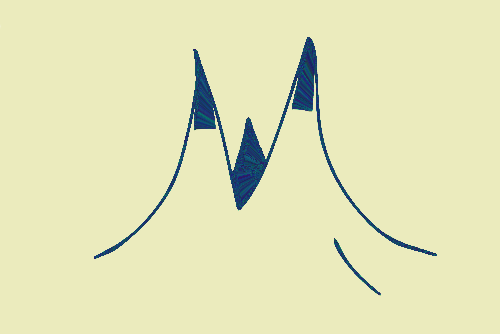 Medium Cappuccino and a Butter Croissant
Laptop open, cappuccino cold, croissant half-eaten.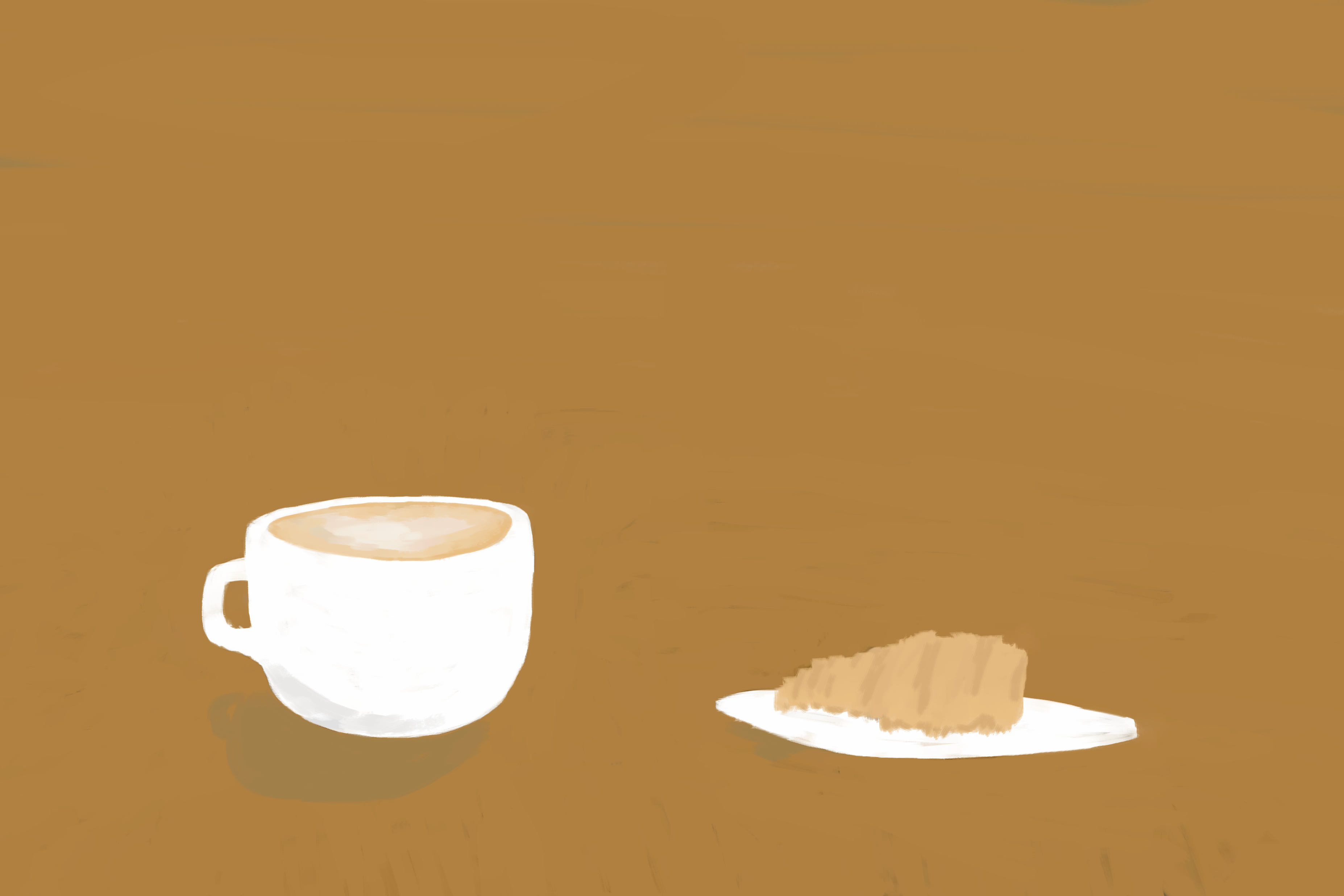 Relic
A group arrives in Faur Skohsl.
Faur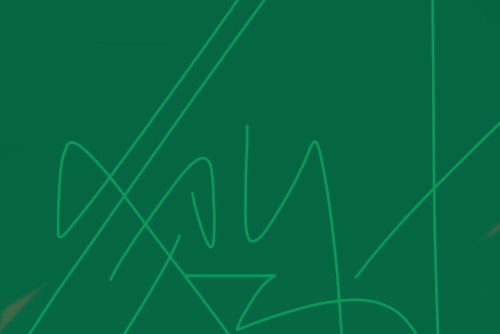 Universe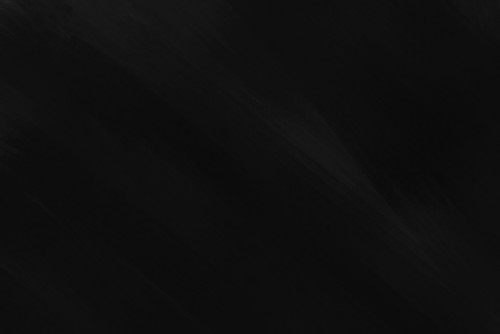 A Conversation with Danny Walker
I talk to Danny walker.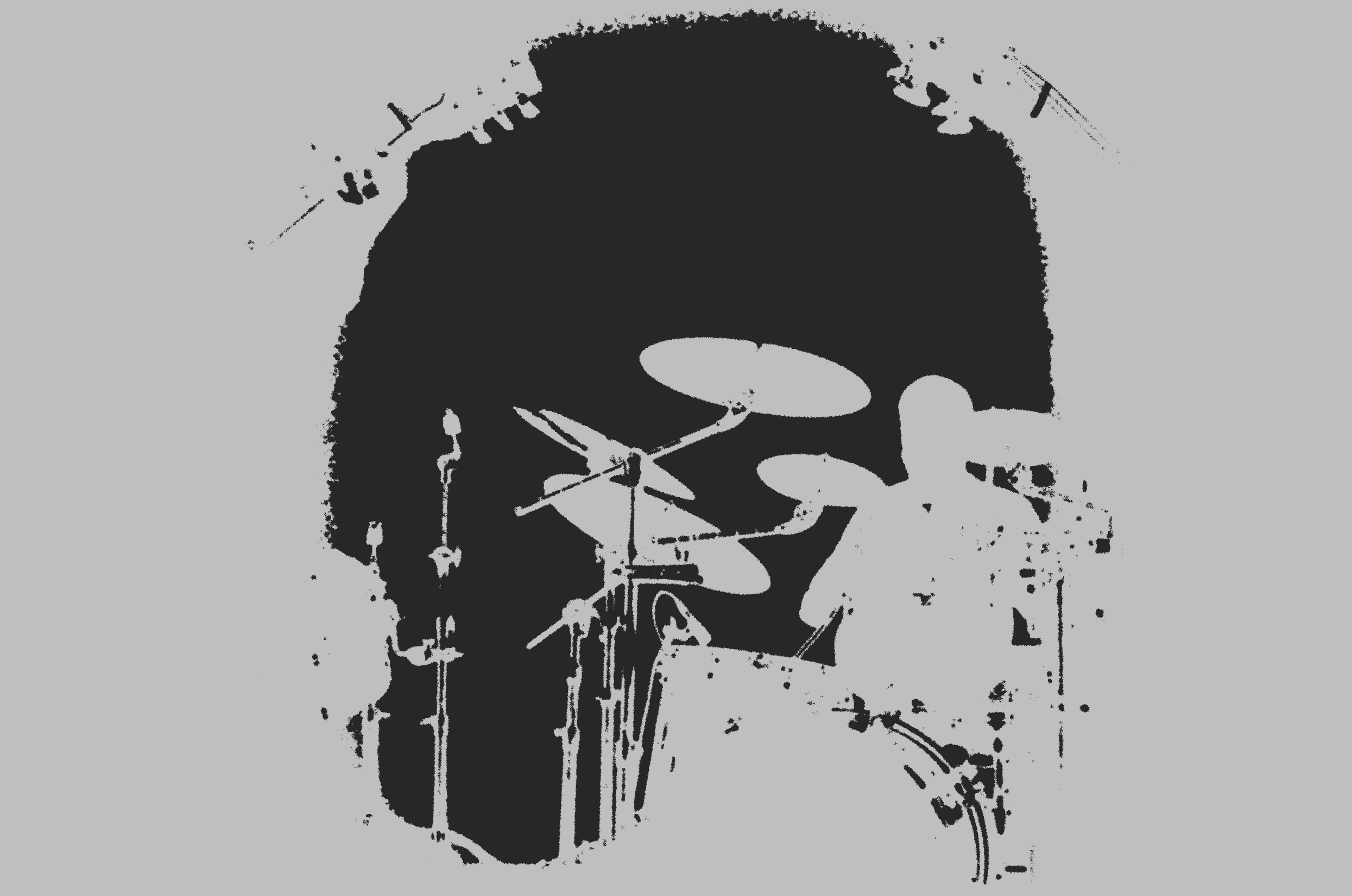 Space
How mundane, maintaining one's sanity.
The Subliminal Hand
Expose fraudulent mediums, then try to live.
Bovine vitreous gel can reactivate replicative senescence of human dermal fibroblast
Maria Vianny Sansan, Sunardi Radiono, Muhamad Eko Irawanto, Yohanes Widodo Wirohadidjojo
---
MicroRNA-21 as a biomarker for ovarian cancer detection
Aprilia Indra Kartika, Siti Nur Chasanah, Akbar Satria Fitriawan, Dewi Sahfitri Tanjung, Addin Trirahmanto, Heru Pradjatmo, Teguh Aryandono, Sofia Mubarika Haryana
---
Low cost and comprehensive pork detection in processed food products with a different food matrix
Fenny Aulia Sugiana, Henni Widyowati, Muhammad Ali Warisman, Suryani, Desriani
---
Amylolytic ability of bacteria isolated from termite (Coptotermes sp.) gut
Putri Dwi Mulyani, Radhiyah Mardhiyah Hamid, Rifqi Zahroh Janatunaim, Yekti Asih Purwestri
---
Use of microsatellite markers to detect heterozygosity in an F2 generation of a black rice and white rice cross
Kristamtini, Taryono, Panjisakti Basunanda, Rudi Hari Murti
---
Isolation of actinomycetes from maize rhizosphere from Kupang, East Nusa Tenggara Province, and evaluation of their antibacterial, antifungal, and extracellular enzyme activity
Umi Fatmawati, Yulin Lestari, Anja Meryandini, Abdjad Asih Nawangsih, Aris Tri Wahyudi
---
Determination of secondary and tertiary structures of cervical cancer lncRNA diagnostic and siRNA therapeutic biomarkers
Arli Aditya Parikesit, Didik Huswo Utomo, Nihayatul Karimah
---
The aqueous extract of Gerrardanthus macrorhizus caudex enhanced doxorubicin activity in MCF-7 human breast cancer cells
Sari Haryanti, Yuli Widiyastuti, Slamet Wahyono
---
Tourist's Perceived Risk and Image of the Destinations Prone to Natural Disasters: The Case of Bali and Yogyakarta, Indonesia
Erda Rindrasih
---
Misrepresentation of Science and Expertise: Reflecting on Half a Century of Indonesian Anthropology
Irwan Abdullah
---
Female Monsters: Figuring Female Transgression in Jennifer's Body (2009) and The Witch (2013)
Aidatul Chusna, Shofi Mahmudah
---
Cyclicity of Second-hand-ness: The Language and Translation of Afrizal Malna's "Toko Bekas Bahasa A dan B"
Zita Reyninta Sari
---
Self-regulation as Correlates to Students' Voices and Achievement in TOEFL Score
Monika Dini Kurniasari
---
Deconstructing Concealed Gayness Text in The Film Negeri van Oranje: Critical Discourse Analysis
Heri Setiawan
---
The Integration of Religion and Culture to Construct Social Identity Through The Pukul Sapu Ritual in Mamala Village, Moluccas
Flavius Floris Andries
---
Othering and Selfing: Reading Gender Hierarchies and Social Categories in Michel Houellebecq's Novel Soumission
Wening Udasmoro
---
"Are My Songs Literature?": A Postmodern Appraisal of Bob Dylan's American Popular Music Culture
Marwa Essam Eldin Alkhayat
---
Vanishing Frontiers: A Javanese Plantation Emplacement, 1870s – 2000s
Pujo Semedi Hargo Yuwono
---
Generation of recombinant scFv antibody against Ochratoxin A (OTA)
Ranya Pranomphon, Witsanu Srila, Montarop Yamabhai
---
NMR metabolite comparison of local pigmented rice in Yogyakarta
Dio N. Wijaya, Febri Adi Susanto, Yekti Asih Purwestri, Dyah Ismoyowati, Tri Rini Nuringtyas
---
The expression of growth factor signaling genes in co-culture IVM
Erif Maha Nugraha Setiawan, Hyun Ju Oh, Min Jung Kim, Geon A Kim, Seok Hee Lee, Yoo Bin Choi, Ki Hae Ra, Byeong Chun Lee
---
Agrobacterium tumefaciens-mediated transformation of Jatropha curcas L. with a polyhydroxyalkanoate gene (phaC)
Chesara Novatiano, Adi Pancoro, Erly Marwani
---
Allelic diversity of butyrophilin (BTN1A1) gene in Indian bovines
Manoj Kumar, Poonam Ratwan, Ramendra Das, Alka Chopra, Vikas Vohra
---
Evaluation of N-benzoylthiourea derivatives as possible analgesic agents by predicting their physicochemical and pharmacokinetic properties, toxicity, and analgesic activity
Suko Hardjono, Siswandono, Rina Andayani
---
Gelatin extraction from the indigenous Pangasius catfish bone using pineapple liquid waste
Yoni Atma, Hisworo Ramdhani
---
Mid-gestational exposure to histone deacetylase inhibitor suberoylanilide hydroxamic acid influence cortical interneuron and astrocyte in mouse brain
Nunung Yuniarti, Berry Juliandi, Tsukasa Sanosaka, Kinichi Nakashima
---
Cloning of acetyl-CoA acetyltransferase gene from Halomonas elongata BK-AG18 and in silico analysis of its gene product
Ni Putu Yuliastri, Enny Ratnaningsih, Rukman Hertadi
---
Bioactivity and genetic screening of marine actinobacteria associated with red algae Gelidiella acerosa
Maria Ulfah, Noer Kasanah, Niken Satiti Nur Handayani
---
Simultaneous clustering analysis with molecular docking in network pharmacology for type 2 antidiabetic compounds
Nur Azizah Komara Rifai, Farit Mochamad Afendi, I Made Sumertajaya
---
Anthocyanin, nutrient contents, and antioxidant activity of black rice bran of Oryza sativa L. 'Cempo Ireng' from Sleman, Yogyakarta, Indonesia
Pratiwi Apridamayanti, Rarastoeti Pratiwi, Yekti Asih Purwestri, Woro Anindito Sri Tunjung, Rumiyati
---
Biofilm formation analysis and molecular identification of copper-resistant bacteria isolated from PT Freeport Indonesia's tailings
Maria Massora, Erni Martani, Eko Sugiharto, Roberth Sarwom, Tumpal Sinaga
---
Assessment of genetic diversity among surian Toona sinensis Roem in progenies test using random amplified polymorphic DNA markers
Jayusman, Muhammad Na'iem, Sapto Indrioko, Eko Bhakti Hardiyanto, ILG Nurcahyaningsih
---
Expression of haloacid dehalogenase gene and its molecular protein characterization from Klebsiella pneumoniae ITB1
Ridani Rino Anggoro, Enny Ratnaningsih
Evaluation of rapid detection kit against avian influenza A virus and H5 subtype for field Sample
Michael Haryadi Wibowo, Tri Untari, Sidna Artanto, Krisdiana Putri, Surya Amanu, Widya Asmara
---
Transient transformation of artemisinic aldehyde ∆ 11 (13) double bond reductase (dbr2) gene into Artemisia annua L.
Elfahmi Elfahmi, Fany Mutia Cahyani, Andre Ditya Maulana Lubis, Tati Kristanti, Sony Suhandono
---
Detection and identifcation of adherence genes of intestinal-origin Lactobacillus and Pediococcus strains grown on gastric mucin in vitro
Widodo, Sri Lestari, Widya Asmara
---
Identifcation of antibiotic producing endophytic microbe isolates from a national park in Java island
Sri Yuwantiningsih, Sebastian Margino, Subagus Wahyuono
---
The effect of methanol extract of soybean seeds (Glycine max L.Merr.) on the histology and immunohistochemical distribution of Cyp19 aromatase in rat testis (Rattus norvegicus L.)
Retno Aryani, Sukarti Moeljopawiro, Laurentius Hartanto Nugroho, Pudji Astuti
---
Determination of allelopathic potential in mahogany (Swietenia macrophylla King) leaf litter using sandwich method
Arnia Sari Mukaromah, Yekti Asih Purwestri, Yoshiharu Fujii
---
Elimination of shallot bulb viruses through heat treatment
Margo Sulistio, Endang Sulistyaningsih, Siti Subandiyah
---
Synergistic effects of para-hydroxy meta-methoxy chalcone (pHmMC)- doxorubicin treatments on T47D breast cancer cells
Retno Arianingrum, Retno Sunarminingsih, Edy Meiyanto, Sofia Mubarika
---
Limited evidence for white spot syndrome virus susceptibility associated with expression of PmVRP15 in local population of giant tiger shrimp (Penaeus monodon)
Aushia Tanzih Al Haq, Murwantoko, Trijoko, Nastiti Wijayanti, Ch. Retna Handayani, Rarastoeti Pratiwi
---
Isolation and caracterization of ficin enzyme from Ficus septica Burm F stem latex
Sri Wahyuni, R. Susanti, Retno Sri Iswari
---
The first evaluation of glucose-6-phospate dehydrogenase defciency (G6PD) gene mutation in malaria endemic region at South Central Timor (SCT) district, Eastern Indonesia 2014–2015
Jontari Hutagalung, Hari Kusnanto, S. Supargiyono, P. Purwono, Sadewa Ahmad Hamim, Darojatun Ida, Satyagraha Ari Winasti, Novijanti Rintis, Triwibowo A. Garjito, Mega Tyas Prihatin, Bai Apris, Bansai Immanuel, Kik Hao Samuel, Hananta Linawati
---
The effects of population size on genetic parameters and mating system of sandalwood in Gunung Sewu, Indonesia
Yeni Widyana Nurchahyani Ratnaningruma, Sapto Indrioko, Eny Faridah, Atus Syahbudin
---
Characterization of Aspergillus Niger 65i6 lipase from solid-state fermentation using Jatropha seed cake medium
Chusnul Hidayat, Sari Darmasiwi, Maulina Nurikasari, Muhammad Nur Cahyanto
[1] Commissioned works that are not licensed for reuse or are covered by a non-disclosure agreement are not shown.
[2] Selected works; unpublished articles, theses, or dissertations, or those by authors with whom I had a negative experience, are not shown.